Sonify innovates at the intersection of audio, data and emerging technologies.
About Us
Sonify was founded in 2019 in New York City and is now based in Vermont. We believe in the power of data, audio and emerging technologies to drive deeper connections that extend impact, reach and engagement.
We provide training, production and R&D&I services to design and develop audio-first solutions for human-computer interaction. Our work combines elements of data sonification, sound design, interaction design, spatial audio, VR/AR, AI and Voice.
As the world gets faster and data gets bigger, sound allows for the convenience of multitasking without having to look at a screen and can provide accessibility for people who are blind or visually impaired and other groups. As an audio-first company, our goal is to complement rather than replace visualization methods by adding the option of listening to amplify understanding.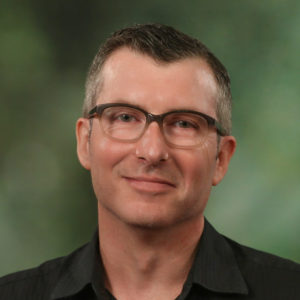 ---
Hugh McGrory
Co-Founder
---
Debra McGrory
Co-Founder
---
Cristian Vogel
Chief Technology Officer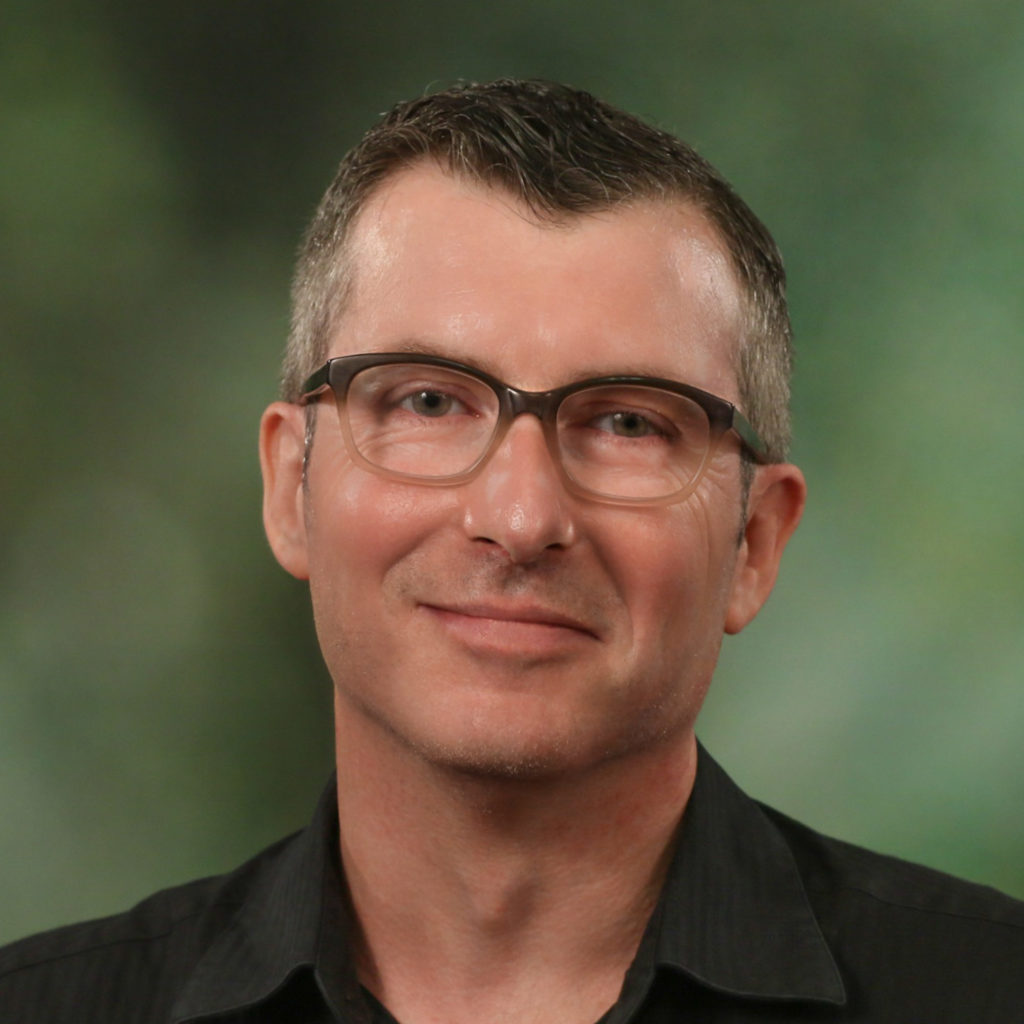 Hugh innovates at the intersection of emerging media and technology.
Hugh McGrory innovates at the intersection of emerging media, art and technology. His work as an artist has evolved from film and photography through virtual reality and artificial intelligence. Hugh navigates these spaces searching for opportunities to enhance rather than replace human creativity. He is inspired by efforts to democratize the media production process and enable more people to have access to simple, inclusive, affordable and transformative tools. Hugh believes that creativity is healing and that broader access to these technologies can have meaningful societal impact. His art aims to start conversations around how we could bring the best of our human creativity, imagination and compassion to work in tandem with machine intelligence.
As co-founder at Sonify Hugh leads creative development for TwoTone, the free web-based open source tool that allows users to turn data into sound without writing a single line of code, built with support from Google News Initiative.. His recent projects include Data-Driven Storytelling: Making Civic Data Accessible with Audio, a year-long initiative based in Wichita Kansas that empowered newsrooms to create data-driven sonification podcast stories working with advisors from the blind and visually impaired community.
Hugh's professional experience spans the worlds of art and technology:
Art
Hugh ran Make, a film and animation studio in collaboration with computer artist Glenn Marshall in Belfast, Northern Ireland, where he directed and produced award-winning experimental short films. Moving to New York City in 2008, he curated audiovisual interactive installations during Art Basel and Volta Art Fair in New York, Miami and Switzerland. Highlights include screening work by Beeple (Mike Winkelmann) in 2011 – 10 years before he sold an NFT at Christie's for $69 million. In 2011, Hugh also brought the partners together for The Andy Warhol Film Digitization Project, featuring over 500 films by Warhol, developed in collaboration with The Moving Picture Company and Technicolor and described in the NY Times as "the largest effort to digitize the work of a single artist in MoMA's collection."
Technology
Hugh has led teams from ideation to execution on four web-based software applications; Morph (for data art), TwoTone (data sonification), Geometric (virtual reality) and Airfield (spatial audio). Hugh was a Finalist for the Gannett Foundation Award for Technical Innovation in the Service of Digital Journalism in 2019 and Winner of the Online News Association's Journalism360 Award in 2018.
View Hugh's artwork at hughmcgrory.art.
Debra is an entrepreneur, educator and speaker specialized in data storytelling and emerging technologies.
Debra McGrory is an entrepreneur, educator and start-up co-founder at Sonify, Inc. She is recognized as an innovative business executive by Fast Company, a data visualization and sonification expert by Google, and has provided emerging technology consultancy to the United Nations. Debra is a data storytelling and emerging technology innovator with a long-standing reputation for building, implementing, and leveraging cutting-edge digital technologies and products to communicate data with a current focus on the intersection of technology and journalism. In 2020 she completed a research fellowship with the Urban Systems Lab in NYC. Debra teaches Data Storytelling at The New School where she has served as Assistant Professor since 2013.
Debra has talent in understanding and managing complex data projects and communicating concepts to technical and non-technical audiences. She is skilled in both traditional and innovative approaches to data-driven and immersive storytelling using XR (Augmented Reality, Virtual Reality, Mixed Reality) and sonification to engage internal and external stakeholders. She was prodution manager on four web-based software applications; Morph (for data art), TwoTone (data sonification) a Finalist for the Gannett Foundation Award for Technical Innovation in the Service of Digital Journalism, Geometric (virtual reality) and Airfield (spatial audio), winner of the Online News Association's Journalism 360 Award.
Speaking Highlights (5 years)
• Stanford University – Data Sonification Guest Lecture, Data Journalism Course
• Medill-Northwestern University – Beyond Data Visualization Guest Lecture, Data Journalism Course
• Google – DATAVIS TALKS – 1st external expert to speak on Data Visualization and Sonification
• National security-focused US Government agency/audience – Emerging Technologies/Adapting to Disruption
• Fast Company – Spoke on 'What's Next for Virtual Reality' and 3D data panel at Fast Company Innovation Festival
• Massachusetts Institute of Technology – XR Hackathon – 'Building Immersive Data Visualization Using WebXR"
• United Nations – Consultant VR/Data Expert – E-Analytics training to departments OICT, DPA and UNITAR
• Harvard WeCode Conference – Guest lecture – 'The Value of Immersive Visualization'
• World Bank Group – Visual Knowledge: Beyond Words – Data Visualization and Knowledge Management
• Uniondocs – Storytelling for Immersive Documentary Workshop – 'Immersive Storytelling Using WebXR'
• Digital Hollywood Conference – 'VR-AR Production on the Edge: Storytelling in Content and Advertising'
Awards & Recognition
• New York Times / NYC Media Lab Spatial Computing Challenge, Winner, 2020.
• Online News Association Journalism 360 Award, Winner, 2019.
• The New School, Design For Aging, Research Grant, Winner 2019.
• Gannett Foundation Award for Technical Innovation in the Service of Digital Journalism, Finalist, 2019.
Chief Technology Officer
Cristian Vogel
Cristian is a long-term innovator in the composition, mixing and performance of sounds.
Cristian Vogel is a music producer, technologist and sonic innovator. He has aligned with the team at Sonify to help push ahead the state-of-the-art in sound and data applications. A fully independent career in music and audio technology has won prizes and awards establishing him as an outstanding influence in the fields of composition and sonic design. Currently based in Copenhagen, he continues developing music, sound and audio technology at his studios Ekometic and NeverEngineLabs.
Driven and passionate about the importance of music, he continues to produce and innovate at the cutting edge of the sector. His work has been used in dance, film and theatre – notably HBO's WestWorld and Gaspar Noe's Enter The Void. He has been commissioned to remix or produce highly accomplished acts such as Radiohead, Thom Yorke, Maximo Park, Chicks On Speed, Else Marie Pade and more. His large scale works and smaller multichannel pieces have been performed at some of the most prestigious venues in Europe, such as ZKM Karlsruhe, Berlin Philharmonie and the Royal Danish Academy of Music. He has also been a founding member of a number of influential collaborations, such as the legendary space funk duo Super Collider with Jamie Lidell and his own indie rock band Night Of The Brain . Alongside his artistic career, Cristian is often sought after for specialist consulting and development in real-time audio for music and tech industries, as well as workshops and presentations. He has consulted or produced content for visionary companies such as BitWig (music software), ZOOX ( Autonomous mobility) , FLUX: : Immersive (Market leaders in immersive audio software) and Rockstar Games (AAA Game Studio) .
He is a creative coder and also one of the world's leading experts in the Kyma sound design environment and his creations for that system have been licensed by leading sound designers and studios, such as Carnegie Melon Music Department, David Esparza and Richard Devine.
---
Interested to work with us?
We'd love to hear from you.